Find Out the Different Ways You Can Customize Your Private Label CBD Gummies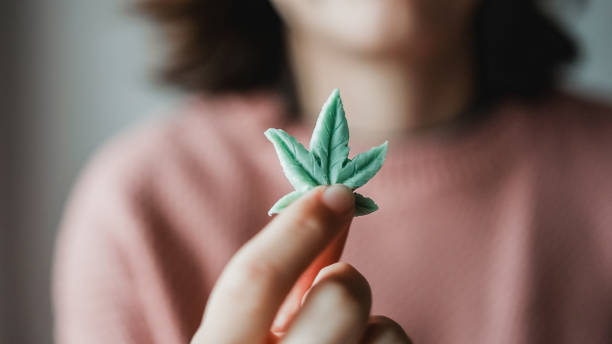 Did you know that you can now purchase customized gummies with CBD? These gummies are perfect for adults who like the fruity and tasty candies and wish to discreetly get their daily dose of CBD.
What makes these gummies stand out from the rest is the fact that they are made to be as nutritious and healthy as possible. Again, CBD gummies are a great way to get your daily dose of cannabidiol without having to consume it in another format. They come in a variety of flavors and have a wide range of benefits for anyone who consumes them regularly.
What Is a CBD Gummy?
A CBD gummy is a candy that contains high levels of cannabidiol (CBD), a phytochemical found in cannabis plants. The CBD has a wide range of health benefits and is proven effective for different conditions, including anxiety and acute and chronic pain.
Customize Your Private Label CBD Gummies with Your Brand Logo and Colors
When featuring private label CBD gummies online or in a retail store, you can customize them with your brand and logo. Add your unique brand colors, typeset, and font to the packaging with the name of your product.
Feature Isolate-Infused Gummies to Guarantee Purity
For customization purposes, you can find gummies that are 99% isolate infused with CBD.  What this means, medically, is that the product features the purest form of CBD. In other words, the CBD does not contain other compounds of the cannabis plant.
Therefore, it only originates from the hemp plant, which contains exceptionally low amounts of THC, or the substance in marijuana that leads to a "high."
You will never get "high" from anything made with CBD, although you will alleviate stress and get rid of inflammation and pain. The isolate form is crystallized. It is ground for use in candies and CBD edibles, such as soft gels, as well as topicals, such as creams.
Choose from Various Flavors
As you know candied CBD gummies are fruity and sweet treats, so you can customize your line so it contains several flavors. These flavors include mango, dragon fruit, green apple, blueberry, watermelon, and cherry. Choose a square domed design for these delicious CBD treats.
Select From Two Main Types of Packaging
This sweet and smooth candy typically contains sugar and tapioca syrup as its main ingredients as well as pectin and citric acid to add a slight bit of tartness. You can select from a clear bottle, 15cc in size, that comes with a safety, child-proof cap in white, or have the candies displayed in a clear jar that comes with a black top in its design. Each candy is about 4 grams each.
Get Customized Gummies that Contain Immune-Fighting Elderberry and CBD
Another type of gummy product you might consider is one that is made of elderberry – an ingredient with strong antioxidant qualities. This gummy not only has all the stress-and-pain-relieving properties of CBD, it boosts immune health as well. The additions of zinc and vitamin C provide a 3-in-one system of immunity.
One Final Note
When customizing your gummies, make sure you use a private label source that also features third-party testing. This will ensure the performance and purity of your CBD gummy products. Customizing your products is easy, as you already have items featured, through private label companies, that have been set up to minimize the process.