Halloween is just around the corner, which means it's time for you to ramp up your spooky season marketing. So take the plastic skeletons out of the closet, dust off the fake cobwebs, and ready your pumpkins. 
It is one of the most popular holidays in the US. Therefore, leveraging this opportunity to promote your business and make a hefty profit is crucial for its survival. Studies show that about 40% of people complete their spooky season shopping well before Halloween. This is why you need to start your Halloween prep at least a month in advance.
In this blog post, we've compiled a list of fang-tastic strategies for you to prepare for Halloween at your store. Let's take a look!
Create a Halloween-themed window display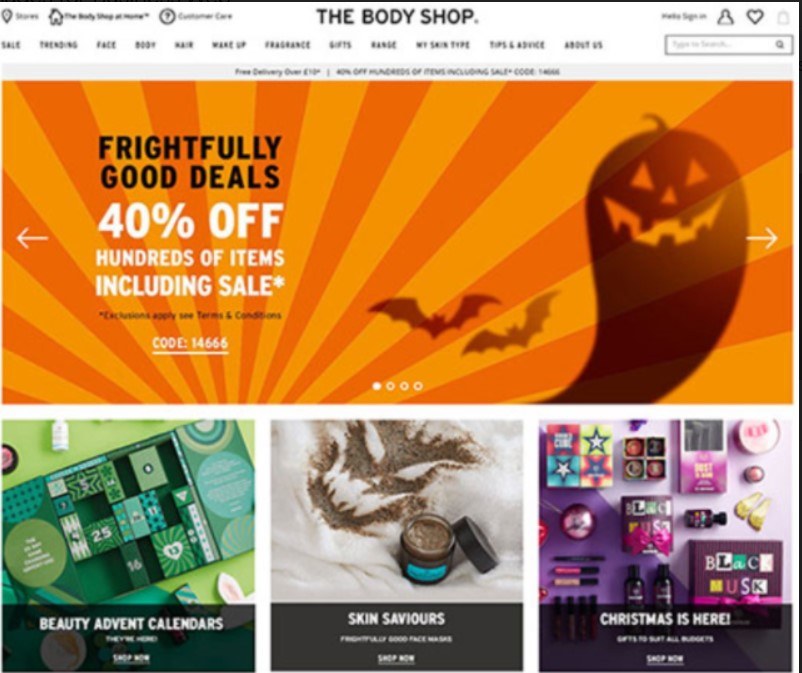 If your window display is spooky enough, we can guarantee that you'll see a greater influx of customers in your store. Create a small space at the front of your store, and place all your Halloween items in it. If you're running a bookstore, stack your horror novels here. If you're a clothing store, display your Halloween-themed shirts, and you can even dress your employees with store merchandise made by yourself with DTF transfer print.
Next, get a life-sized plastic skeleton and settle it down in one corner, facing your Halloween items. The idea is to make it look like the skeleton is guarding your products. You can even accessorize the guy with a witch's hat or a spider on the shoulder. 
Finally, decorate the window itself with some fa-boo-lous Halloween-themed posters. Not only will these look good, but you can also use them to advertise a Halloween sale. If you're not sure where to start with a poster, find a bone-chilling Halloween poster on PosterMyWall and customize it in seconds. 
Finally, sprinkle some fake cobwebs over your entire display to bring the whole thing together.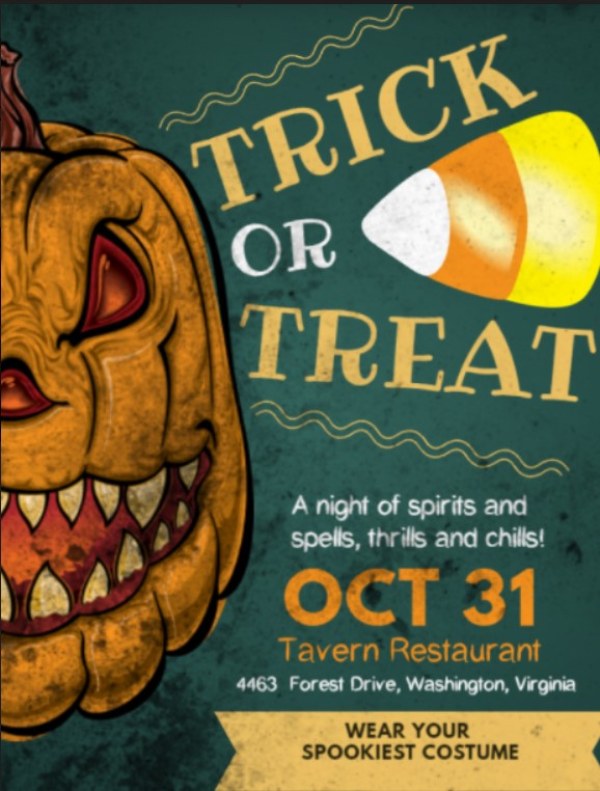 Spook up your website
Your virtual store is just as important as your physical one. This month, turn your online store into Halloween central. This will help direct your customers' attention and take them to the special seasonal landing pages you want them to go to. 
The first thing you need to do is create a welcome pop-up for your site – something your customers see as soon as they enter. On this pop-up, advertise your sale and offer a special promo code that people can use to get their discounts during checkout. 
Make sure to add a catchy and engaging call-to-action (CTA) button at the end of your pop-up so people know where to go. Something like "avail your wicked discount" or "start your spooky season shopping here" can really help direct your customers' buying needs. 
Apart from this, you should add exciting little tidbits to your website to celebrate Halloween and get people excited. Put on a tiny witch's hat on your logo. Or have some ghosts floating around the screen periodically. 
Every year, The Body Shop gets people in the Halloween spirit with special Halloween goodies on their website. 
Sell Halloween gift cards at your store
Stack up Halloween gift cards at your store's checkout station, and offer them to customers when they come to you. These gift cards will make great Halloween gifts and they'll increase awareness of your store.
Offer the gift cards at a special, discounted price and let your customers know exactly how big of a steal it is. Allow gift card owners to use it on your online store as well, and offer free shipping for anything that they purchase off of it. 
Chances are, people who come to your store because of the gift card will stay for your amazing prices and quality products. And that's exactly what you want!
Run a bone-chilling social media campaign
When it comes to promoting your store, social media is your best friend. It's the perfect tool for creating hype around your Halloween promotions and for getting people talking. 
So this, prepare a well-planned Halloween campaign for your social media to draw attention to your store. Below are some strategies for Instagram that work and that can be repurposed for other social media sites: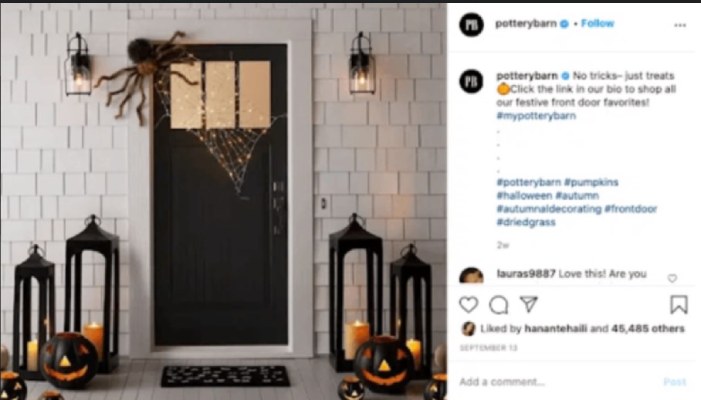 Introduce a Halloween bingo 
Give people something to do each day for the 30 days leading up to Halloween e.g. a horror movie to watch, a costume to create etc. Dedicate one day to shopping at your store and mention the promo code. As people share the bingo on their pages, your promo code will gain more and more traction.
Run a costume contest 
User-generated content (UGC) is 42% more effective than branded content. So ask people to share pictures of themselves in Halloween costumes, using a special hashtag. Incentivise people to share by offering freebies and special discounts to everyone participating. 
Share scary movies, Halloween recipes, and freaky make-up tutorials 
Keep your page as active as possible during the days leading up to Halloween. This will increase engagement on your page, and draw more attention to your store. Don't forget to add posts about your sales and products periodically. 
Also Read: Why 2021 Will Be A Big Year For Telehealth
Lay out some Halloween jars at your store
This is perfect if you want people to come into your store for some free goodies. While they're there, they'll also be able to browse through all your products, thereby increasing sales. 
Get some fancy glass jars, and fill them with it goodies – small ornaments, fake eyes, spiders, or skeletons, and of course, lots of wrapped candy. 
Encourage your customers to pick something they like and take it home. Place these jars strategically around your space. Place one at the entrance, another somewhere in the middle, and then a few in the corners. you can also watch this : rangasthalam movie download in tamil
Final thoughts
Halloween is a big deal so the sooner you start prepping your store for it, the better. Remember, customers love it when businesses put effort into their seasonal marketing and don't take themselves too seriously. So don't be afraid to go all out.
Make your store look like Halloween central with candy, skeletons, posters, cobwebs, and everything in between. Also spook up your virtual space to promote your Halloween sales and products, and to get people into your store. 
Related posts