Cracking the Gmail Code: Tips and Tricks to Simplify Your Email Life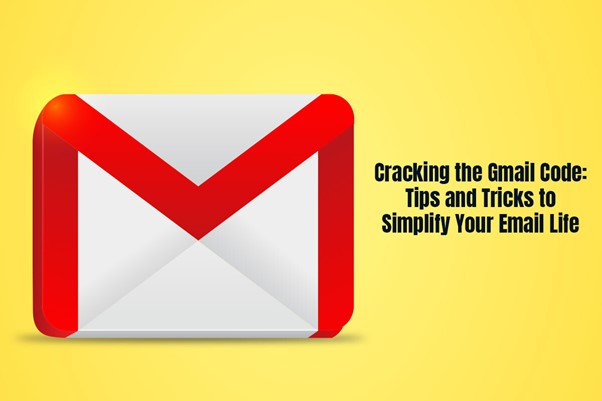 Cracking the Gmail Code
Isn't it exciting to be alive at a time when information zips across the globe at lightning speed? No matter the number of collaboration and communication tools at your disposal, email remains a steadfast companion. And Gmail is the most trusted ally, trusted by billions.
Gmail is user-friendly and equipped with features to help you conquer the email game. But are you using all the features to your advantage? Have you unlocked the full potential of Gmail to simplify your email life? Keep scrolling for helpful tips and tricks to crack the Gmail code. We hope you have already been using some of them, and if not, today is a good day to start.
30 Seconds to Reconsider: The Joy of Recalling Emails!
Who hasn't been guilty of attaching the wrong file or making a typo? And almost always, the mistakes are caught after hitting Send.
Or, have you been in situations where you wish you did not fire all the profanity-laid missives in the heat of the moment?
Luckily, Gmail's Undo feature is what you need to know to save you from embarrassing or regretful situations. But this feature comes with a catch – there is a time limit within which you can recall Gmail email. The timing is set to five seconds by default, but you can increase it up to thirty seconds. This will give you more time to fix your mistakes.
To change the time limit, click on the gear icon and head to Settings > choose General. You will find the Undo Send option toward the top of the Settings. Click on it to change the timing from five to ten, twenty, and up to thirty seconds.
Then, whenever you send an email, you will see the Undo option at the bottom of the screen's bottom. Click on it if you have any doubts, and the email will be recalled.
Also, if the Undo Send timing is set to thirty seconds, it means the email hasn't been sent to the recipient at all.
Enjoy the Freedom to Send Emails Later By Scheduling Them
Are you in charge of sending emails at 10 p.m.? But do you have plans with your partners or promised your friends to watch a game? Whether this or you are going on a holiday and have some important emails to be sent on specific dates, you can utilize the Schedule feature.
This feature lets you schedule your emails to be sent on a specific date and time. Click on the upward arrow next to Send and choose a time and date. Then, select Schedule Send, and the email will send itself.
By scheduling emails, you can live your life without missing deadlines.
The Smart Compose Feature: Your Personal Writing Assistant!
The Smart Compose feature is your personal writing assistant. The feature finishes the sentences for you. As soon as you start composing an email, the AI algorithm will guess what you want to say. You can press the Tab key to choose the suggestion, and this will save you a lot of time.
Go to Settings > General > toggle on Smart Compose so you can compose emails within minutes. Also, you can offer your feedback for Smart Compose to help the feature learn your writing style and preferences.
Protect Yourself by Sending Self-Destructing Emails
Are you sharing confidential business information via Gmail? Or sending embarrassing photos of your friends to make fun of them? No matter what kind of sensitive or embarrassing information you are sending, it is always a bit risky, and sending it via email may make you vulnerable.
Fortunately, Gmail has you covered. Try the self-destruct feature that will ensure the emails will remain in the recipient's inbox for as long as you want. The email cannot be copied, forwarded, pasted, printed or downloaded. It is also possible to revoke their access before the time is up.
Once you have composed the email, choose the lock icon with a clock and choose the time frame and the recipient.
This feature also lets you password-protect your messages. So, the recipient must enter the password to access the message. For this, you have to click the SMS passcode option, and Gmail will send the password to the recipient.
Can Gmail make things any more secure for you? Use these features and stay safe!
Choose a Custom Theme to Make Your Gmail Visually Appealing
Change the way Gmail appears so you can make it visually appealing. You can use the available themes on Gmail by going to Settings, or you can upload your custom photos. Additionally, you can personalize the color theme and the font size to make Gmail work according to your style and preferences.
Conclusion
Customize the way Gmail works to match your style or harness its hidden features to ensure email security and zero 'oops' moments. All the best!