Discover an employee communication solution built for frontline employees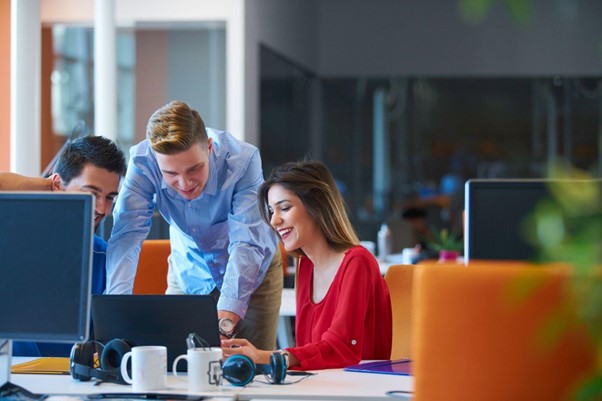 employee communication solution
Internal communication software allows users to send instant messages to one or more people within a business. These tools aim to be easy to use and efficient, encouraging quick and productive conversations between team members. The days of sending long emails and hoping managers spread the word to all their staff in whatever shift they work are a thing of the past.
What is employee communication software?
Employee communication software is a tool that makes communication within a company easier and more efficient. It's a handy way for businesses to quickly share information and materials with their employees, reducing the time it takes to coordinate tasks between teams.
This kind of software also helps different departments and groups work together better, even if they're located in other places. It takes the complex job of managing digital communication between people and departments, making it a streamlined, centralised process.
What sets apart an employee communication software and an employee communication app?
These terms often appear to mean the same thing, so it's important to understand their main difference. An employee communication app is a tool designed for mobile use that lets employees access company information, resources, and notifications on their smartphones.
This feature provides extra convenience for frontline workers who need quick and mobile access to important documents or messages. Usually, an employee communication app is just one part of a larger communication system powered by employee communication software.
Why should you choose an internal communication solution?
In the current digital landscape, finding a business that doesn't use an employee communication solution is uncommon. These platforms offer numerous benefits, making them a crucial part of modern software packages:
Fast: Internal communication tools provide instant messaging for a company. This allows teams to communicate quickly, promoting collaboration among remote workers, different teams, or across various office sites.
Informal: Email etiquette can be difficult to follow and feel too formal for simple questions. Corporate messaging apps allow teams to skip the overly professional tone and focus solely on the task at hand.
Mobile: All top internal communication tools emphasise the need for a robust, easy-to-use mobile app that complements their desktop version. Today's business environment requires people to be constantly connected and ready to help their teammates. These business messaging apps are just as easy to use on the go as they are in the office.
Easy to use: Instant messaging has become habitual for most users. As more millennials join the workforce, instant messaging continues to be their preferred communication method. As a result, internal communication platforms beyond emails are very familiar and, therefore, easily adopted.