How to Host an Event: 7 Key Tips for Success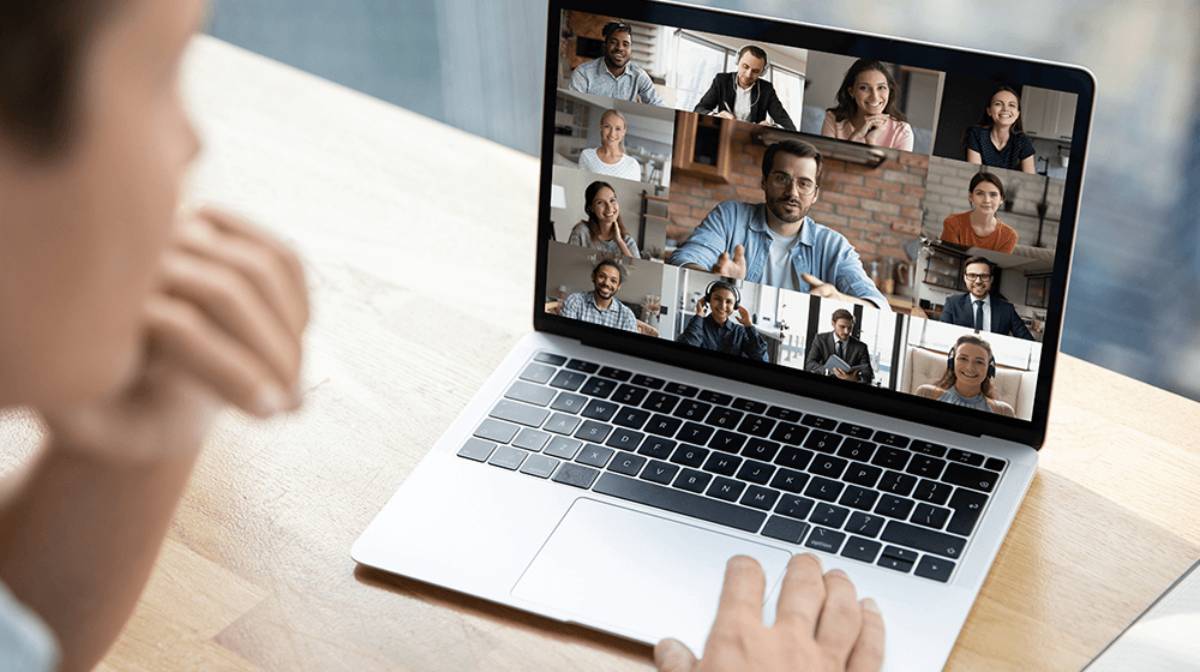 Many people reach a point in their career when they need to learn to host virtual events. The last two years have accelerated the shift to remote work, and virtual event are more popular than ever before.
The more you prepare for your virtual event, the more smoothly it is likely to go. Some virtual events can be awkward or even disastrous. You can minimise the odds of your event going poorly by learning about what to do in advance.
A bigger and fancier event can be harder to run properly than a smaller one. You might not be able to do all of the management yourself.
You might need a couple of assistants that can kick out disruptive people. If hundreds of people attend your event, you won't have enough time to get rid of any troublemakers that might appear.
Choose the Right Technology for Your Attendees
It isn't usually a good idea to host a fancy virtual meeting with 3D avatars. Don't make people download and learn to use anything complex unless you have a good reason to. Unless you are sure your event would work better with 3D avatars, use a simpler virtual event tool instead.
Using technology that your attendees may already be familiar with will help everything go smoothly. A simple live broadcast on Facebook is easy – even those who are not active on Facebook are usually familiar with it. Even if someone has never had a Facebook account, they can easily create one and learn to attend a virtual chat.
On another level, the simplest virtual event platforms don't give you the most tools and can be completely unsuitable for some virtual events. You may need to look into appropriate event management software with powerful features instead.
What Should You Look for In a Virtual Event Platform?
You might need features that not every event platform offers. Some common features you might require are:
A questions and answers system

Audience chats

Polls

Interactive workshops

Event marketing options

Live streaming (people who are not attending your event should sometimes still be able to watch it live on a site like youtube)

Custom landing pages

Free handouts (give away free content that people can look at or download)
What Are Some Good Platforms to Use?
There are other good virtual event tools out there to use if you don't want to use Facebook. Each tool offers distinct features. If you need a specific feature, there is probably already a virtual event tool that offers it.
These programs are not free and can cost more than a little if you want all of the features. However, they can be worth far more than what they cost if you run any successful virtual events.
GoToWebinar is a great platform if you want to run a huge conference with really a lot of people. GoToWebinar offers screen sharing, audience polls, handouts, and automated emailing. If you need to run an event with 1000 or 2000 people, go with GoToWebinar.
If you are using your virtual event to market a product, you might use BigMarker. BigMarker offers microsites, landing pages, surveys, social media streaming, and interactivity. Huge companies like Google and McDonalds use BigMarker.
Focus on Helping Rather than Promoting
If you are using a virtual event to promote a product, service, or course, it can be tempting to focus too much on the benefits of your product and opportunities to buy it. There needs to be a balance between trying to sell your product and doing other things that aren't directly about selling.
Remember that people expect to be entertained, offered free downloads, and given free information at your virtual conference. If people attend your conference voluntarily, it needs to be entertaining and offer value other than attempting to sell your product.
Start Planning Your Event Right Away
It can take weeks or months to prepare to host a virtual event. If you start working on it right now, you might be able to run the event in a month or in a season. If you don't start right now, you might end up having to run the event much later than you anticipated.
Again, it can take months, depending on what kind of an event you are running. You will need to talk to vendors, speakers, exhibitors, sponsors, and other people and get them to agree to a convenient time to run the event. It can take as much as four or six months to schedule everything.
Don't Spend More Money Than Necessary
Some virtual event tools cost a small fortune if you want to use the most advanced features. If you go with an unnecessarily expensive event management tool, you could waste thousands of dollars.
You should also negotiate for better prices with everyone you invite to your event. Vendors might claim that their prices are fixed, but they aren't always telling the truth. They may still be willing to negotiate and attend your event for less money.
Use Interactivity
Making an event fun is the best way to teach your workers something new or sell products or services. Trivia is one of the simplest and easiest ways to do this. Tools like JackBox Games allow you to integrate a trivia game for up to 1000 players into your virtual event.
There are many other ways to incorporate interactivity. You might do magic tricks, have a mixology session, or even include some physical activity or yoga in your event. The last thing you want to do is bore the people who attend your event.
Know How to Change Your Plan
Be flexible. Your event won't always go exactly as you planned it to – things can drag on for longer than you expected or go by too quickly. Don't try to fight this too much.
Accept that you won't be able to stick to a minute-by-minute schedule. If you don't have enough time to get everything done, you might have to skip or shorten some of your virtual events. Know what part of your event you will skip in advance.
You might also have an event that rushes by faster than you expected. In that case, you should have something extra to add. Don't try to "stretch out" parts of your event if you can tell the attendees want to move on. Different groups of people are different, and you will have to adjust the pace accordingly.
Also Read: Your Comprehensive Guide to Payroll Outsourcing
Have a Team if You Need It
If you can't do everything yourself without problems – and for some events, you can't – you will need a team you can trust. Each team member can have a specific role based on their knowledge.
You might need team members to prepare the audience, prepare the speakers, and listen for any interesting ideas that should be talked about. If one of your team members hears an interesting idea, they might take a bit of time to talk about it, even if this will slow the event down.
You should have rules and explain the rules to your attendees. For example, you might have them on mute at first and have them raise their hands if they want to be unmuted. With a large enough event, there will often be a few disruptive people, and you might need a few people working with you to moderate them.