Silver, gold, and beyond: Navigating the world of precious metal investments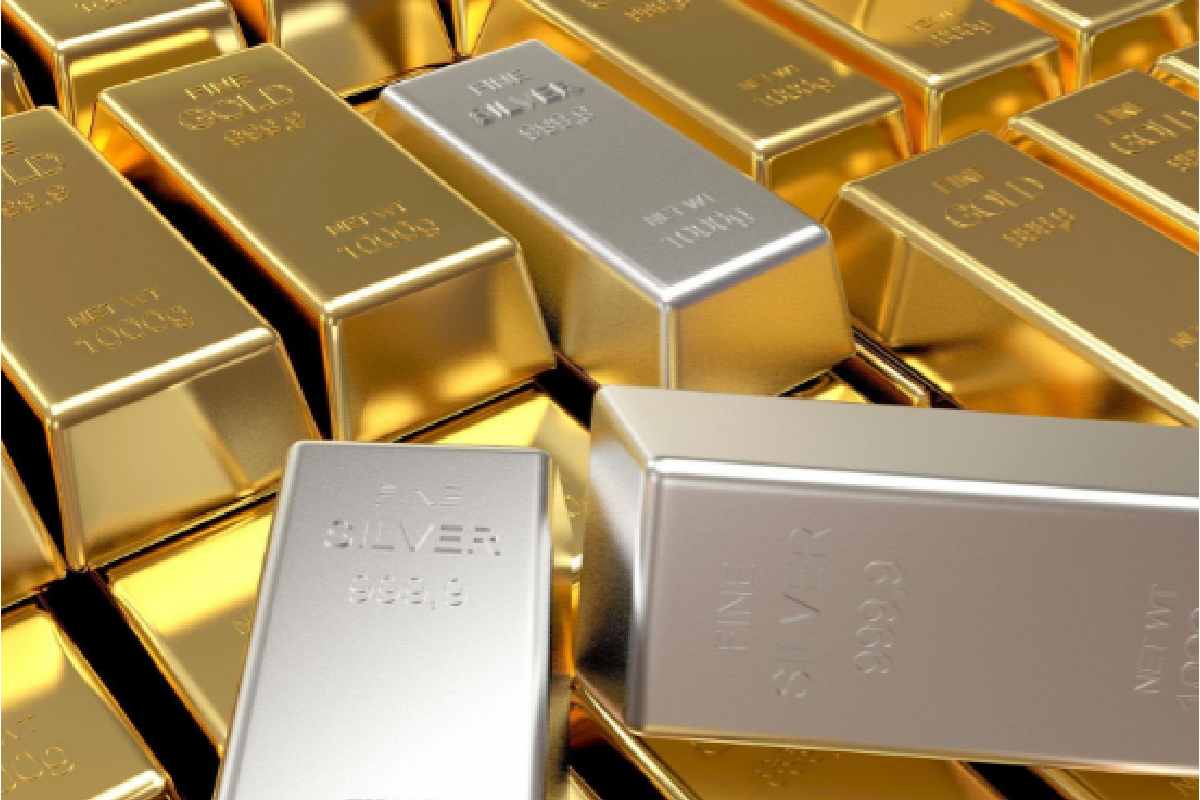 Navigating the world of precious metal investments
Investors constantly seek avenues to preserve and grow their wealth in an ever-changing financial landscape. One such road that has stood the test of time is investing in precious metals. Among the most coveted are silver and gold, which have been treasured for their rarity, beauty, and intrinsic value for millennia. However, beyond these traditional favorites, a world of other precious metals awaits exploration.
This article delves into the nuances of investing in silver and gold and introduces other lesser-known but equally promising options.
The timeless allure of silver
Silver, often called "the poor man's gold," has been crucial in human commerce and industry throughout history. Its unique properties make it indispensable in various sectors, including electronics, photography, and jewelry. Unlike gold, silver's value is also influenced by its industrial demand, creating a dynamic investment landscape.
Investing in silver provides a balance of stability and growth potential. While it may not command the same price tag as gold, silver has shown its resilience over the years, often experiencing significant gains during economic uncertainty. Moreover, with technological advancements driving increased demand for silver in various industries, the metal remains an intriguing prospect for investors seeking diversification.
The resilient brilliance of gold
Gold, often hailed as the ultimate store of value, has held a special place in human history as a symbol of wealth and prestige. Its scarcity, malleability, and resistance to tarnish have cemented its position as a sought-after asset. Unlike most currencies, gold's value is not subject to inflationary pressures, making it an excellent hedge against economic uncertainties.
Gold's appeal lies in its historical significance and its ability to serve as a reliable anchor in any investment portfolio. Gold maintains its value or even appreciates during market volatility, providing a crucial stabilizing element. It's this intrinsic quality that continues to attract both individual investors and institutions alike.
Beyond the classics: Exploring other precious metals
While silver and gold are the stalwarts of the precious metals realm, a world of other metals offers unique investment opportunities. Platinum, for instance, finds extensive use in the automotive industry and is considered a critical component in emission control technologies. Palladium, on the other hand, has gained prominence due to its pivotal role in catalytic converters.
These lesser-known metals, often overshadowed by silver and gold, should be noticed by astute investors. Their intrinsic value and relevance in modern industries position them as potential stars in the precious metals market. Diversifying into these metals can offer a well-rounded approach to safeguarding and growing wealth. Websites such as https://goldirablueprint.com/ira-approved-silver/ can assist in providing valuable information on precious metals.
The intriguing potential of rhodium and ruthenium
Rhodium and ruthenium, often overshadowed by their more famous counterparts, have gained attention recently for their unique properties and applications. Rhodium, known for its incredible corrosion resistance and dazzling luster, plays a critical role in the automotive industry, particularly in catalytic converters. On the other hand, ruthenium, with its exceptional hardness and electrical conductivity, finds applications in electronics and as an alloying agent in advanced materials. Though less commonly discussed, these metals offer a wealth of opportunities for astute investors looking to diversify their precious metals portfolio.
The allure of rhodium and ruthenium lies in their scarcity and increasing industrial demand. As industries continue to evolve and embrace advanced technologies, the need for these metals is expected to rise. This trend positions rhodium and ruthenium as potentially lucrative investment options for those with an eye for emerging opportunities.
The underestimated potential of iridium and osmium
Iridium and osmium, two of the rarest elements on Earth, have quietly been gaining recognition in the world of precious metals investing. Iridium, known for its remarkable density and corrosion resistance, has found crucial applications in fields such as aerospace and electronics. Osmium, considered the densest naturally occurring element, has gained attention for its use in specialized alloys and as a potential investment option. While these metals may not be as commonly discussed as silver or gold, their unique properties and applications make them intriguing prospects for investors seeking to diversify their portfolio with scarce assets.
The appeal of iridium and osmium lies in their scarcity and the specialized industries that rely on their unique properties. As technology advances, particularly in aerospace and high-tech manufacturing, the demand for these metals is anticipated to grow. This positions iridium and osmium as potential hidden gems in precious metals investments.
Crafting a balanced precious metals portfolio
In investments, precious metals stand as time-tested guardians of wealth. Silver and gold, with their enduring allure, hold their own as cornerstones of any diversified portfolio. However, venturing into the world of platinum, palladium, and other lesser-known metals adds a layer of sophistication and potential for higher returns.
As with any investment, careful research and strategic planning are paramount. Understanding the unique dynamics of each metal, as well as their respective market forces, is essential. Moreover, consulting with financial advisors and keeping a keen eye on global economic trends will empower investors to make informed decisions. Navigating the world of precious metal investments