The Job Industries Most Likely to Hire in the Fall & Why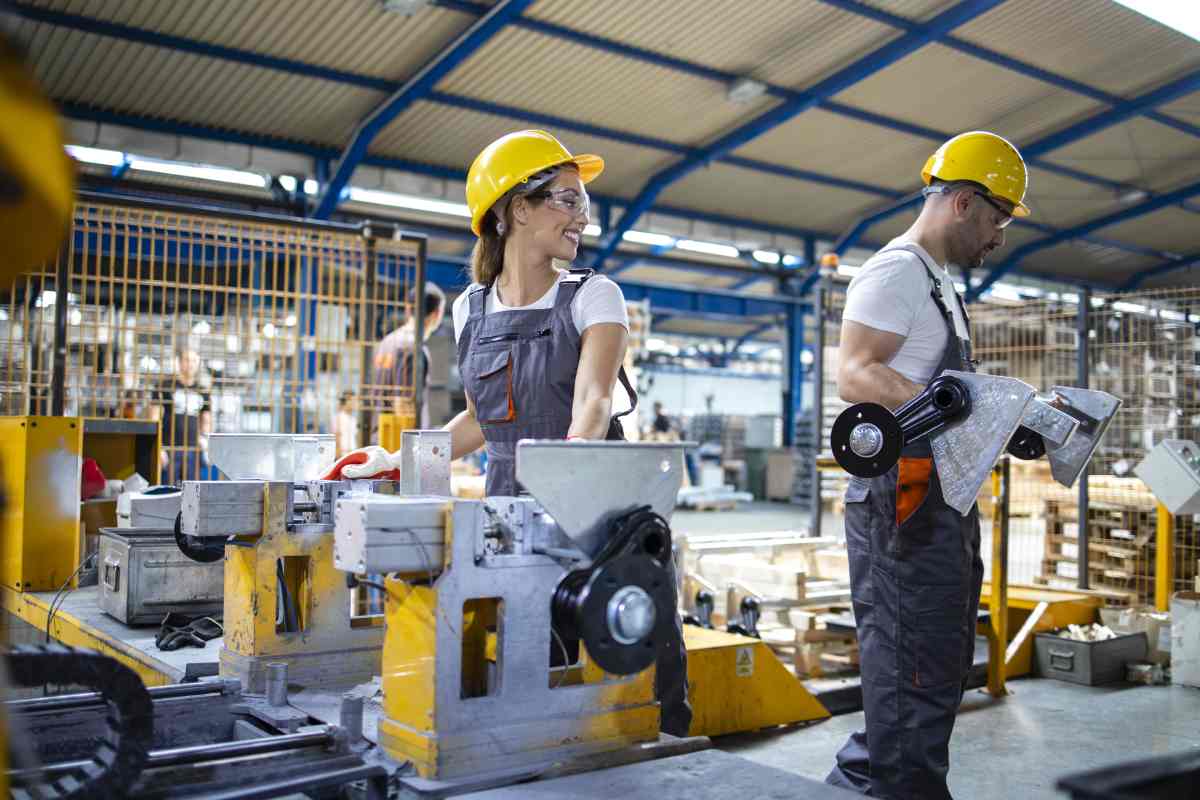 As the leaves change and the air turns crisp, the job market also experiences a dynamic shift. Fall brings about unique opportunities for job seekers as several industries ramp up their hiring efforts during this season. Whether you're looking for a career change or just entering the workforce, understanding which job industries are most likely to hire in the fall can give you a competitive edge. Explore the top industries that experience increased hiring during the autumn months and explore the reasons behind this trend. Along with highlighting the role of how staffing agencies can connect job seekers with these promising opportunities during that time.
#1: Retail & E-Commerce
Fall marks the beginning of the holiday shopping season, with events like Halloween, Thanksgiving, Black Friday, and Cyber Monday on the horizon. Retailers and e-commerce companies gear up for increased consumer demand during this period, which necessitates hiring additional staff. Seasonal sales, customer service, warehousing, and logistics positions become widely available. These positions offer short-term employment and the potential for long-term roles based on performance.
#2: Hospitality & Tourism
Many people plan vacations during the fall, taking advantage of milder weather and fewer crowds. This surge in tourism creates job opportunities in the hospitality sector. Hotels, restaurants, resorts, and tour companies often hire seasonal staff to cater to the influx of visitors. Positions in hotel management, front desk, food service, and tour guides become more accessible during this time.
#3: Agriculture & Harvesting
Fall is synonymous with the harvest season in agriculture. Farms, vineyards, and orchards require a temporary workforce to gather crops and manage the increased workload. These roles range from farm labourers and fruit pickers to equipment operators and quality control inspectors. Working in agriculture during the fall can be a rewarding experience for those interested in outdoor labour and a connection to nature.
#4: Education & Academia
As schools and universities begin their academic year, the education sector experiences a surge in hiring. Positions such as teachers, teaching assistants, administrative staff, and school counsellors often open up in the fall. Moreover, educational institutions may seek professionals to fill roles in curriculum development, online instruction, and educational technology support.
#5: Healthcare, Hospitals, & Clinics
With the arrival of the fall season comes the flu season. Healthcare facilities, including hospitals, clinics, and pharmacies, typically hire additional healthcare workers to meet the heightened demand for medical services. Nurses, medical assistants, and administrative staff are in demand to handle flu vaccinations and general healthcare needs. Additionally, the ongoing response to the COVID-19 pandemic continues to generate opportunities in healthcare.
#6: Marketing & Advertising
The year's fourth quarter is crucial for businesses looking to capitalize on holiday sales. Marketing and advertising agencies often recruit professionals to plan and execute seasonal campaigns. Roles in digital marketing, social media management, content creation, and graphic design become especially prominent. These positions require creativity and strategic thinking to make the most of the holiday shopping frenzy.
#7: Seasonal Outdoor Work
Fall's mild weather and vibrant foliage make it an ideal time for outdoor activities. Landscaping companies, park services, and outdoor event venues hire seasonal workers to handle various tasks, including lawn maintenance, event setup, and outdoor equipment operation. These positions offer a chance to enjoy the outdoors while earning a paycheck.
#8: Manufacturing & Production
To meet the demands of holiday production, many manufacturing and production companies increase their workforce during the fall. Positions in assembly, quality control, and logistics are in high demand as businesses work to replenish their inventory for the upcoming holiday rush. Skilled tradespeople may also find opportunities in manufacturing industries.
#9: Construction & Renovation
Fall's moderate temperatures and decreased rainfall make it an ideal season for construction and renovation projects. Contractors and construction companies hire additional workers to exploit the favourable conditions. Whether building new structures or renovating existing ones, job opportunities in this industry abound.
According to Staffing Agencies: Why Fall is Prime Hiring Season
Throughout the year, staffing agencies connect job seekers with employers in various industries. However, their importance becomes even more pronounced during the fall hiring season. Several factors contributed to the increased hiring activity during the fall:
Seasonal Demand: As mentioned earlier, the fall season ushers in holidays and events that drive consumer spending and increased business activity.
Preparation for Year-End: Many businesses aim to meet year-end goals, leading to heightened recruitment efforts in the year's final quarter.
Academic Calendar: Schools and universities follow a structured academic calendar, necessitating the hiring of educators and support staff at the beginning of the fall semester.
Weather Conditions: Favorable weather conditions in many regions make it conducive for outdoor work, including construction and agriculture.
Planning Ahead: Companies often hire early in the fall to have staff in place well before the holiday rush.
Fall is a season of change, and it brings with it abundant job opportunities across diverse industries. Whether you're looking for a seasonal gig, a career shift, or a long-term position, understanding the industries most likely to hire in the fall can help you make informed decisions. With their expertise and extensive network, staffing agencies are valuable partners in this journey, connecting you with the right job opportunities during this dynamic hiring season.