TOP 5 Online Tools You Should Use as a Freelancer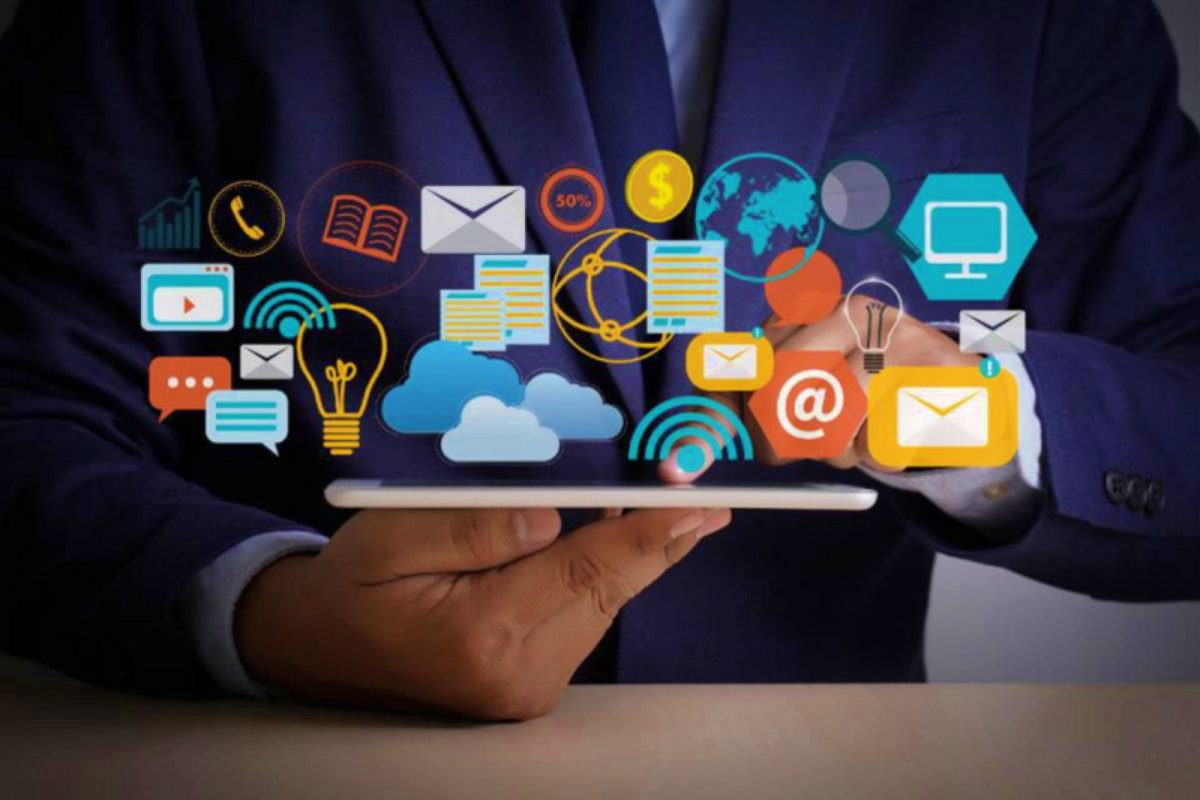 Are you new to the world of freelancing? If you are, or if you've been working freelance for a while now, today is your lucky day! Because, in this post, we're going to walk you through five online tools that will offer convenience for your work productivity as a freelancer.
Whether you are a virtual assistant or someone working from home, you will find these types of online software easy to use. And to top it all off, you can enjoy most of these online tools for free! All you'll need is a stable internet connection and your phone, tablet, or computer. Are you ready? Let's begin!
GogoPDF
As you know that PDF is one of the most widely-used formats for documentation, distribution, and archiving, you will need a reliable website for all your PDF needs. That's why at the top of our list is GogoPDF. This website offers various PDF editing and conversion tools that you can utilize every day for office tasks. You may convert documents from PDF to Word, Excel, PPT, PNG, and vice versa. Plus, if you happen to forget the passwords of your PDF documents, you can take advantage of its Unlock PDF Tool. This will help you remove any PDF password with ease. In addition you can also make use of gantt chart excel template with subtasks to to make your projects successful.
You must not miss out on using GogoPDF because more than anything, it guarantees the safety, security, and privacy of your files. Any conversion process that you do is protected by SSL encryption, which is all end-to-end, meaning your information and documents will never be accessed by anyone else but you, not even the team behind GogoPDF. And since privacy must be your top priority in the online tools that you use, with the security that GogoPDF offers, you can rest assured that all your files will never be compromised!
You might think Grammarly is an over-rated editing tool, however, we're putting it at the top two because this online tool is one of the best of its kind. Yes, you may need to shell out for a paid subscription if you'd like more features such as its advanced corrections, and tone and style improvements–but the free version itself is more than enough for writing emails, reports, and crafting messages to your clients.
You can download Grammarly on your phone or tablet, and if you often use Google Docs or any text processing software, you can get the plugin and grant it permission. Then you can start writing with more confidence! Grammarly is perfect especially if you have a tight schedule as editing and proofreading can sometimes get time-consuming. With this editing tool, you save more time and energy as it corrects all the typographical and grammatical errors for you!
Ever been asked to create a poster, infographic, or slideshow presentation at the last minute? Feel free to chill because PiktoChart has got you covered. If you are used to using slideshow presentation software like MS PowerPoint, or online software like Canva, PiktoChart is an excellent and easier alternative.
For one, it boasts a wide range of eye-catching templates, including free-to-use graphics and images. Second, it lets you easily present tables and data. Just type in the figures and it will create charts and graphs that are easy to understand. Do take note, though, that the free version only lets you create up to five projects. If you've reached five and need to create a new project, just be sure that the existing ones that you'll be removing will no longer need editing since the final output will be in PDF or PNG. Nonetheless, if you don't have the time to create a full-blown presentation, have fun creating aesthetic yet easy-to-make slides with PiktoChart! It's a huge life-saver.
When transacting with clients, you might be using Venmo or other payment platforms. But the reason why you must also be prepare with a Paypal account is that it doesn't limit you from receiving payment from clients from other parts of the world.
While platforms like Venmo are limited to users from the United States. Paypal is more popular and accessible to clients from other countries. That said, it doesn't hurt to expand the payment options for your clients! Create a Paypal account dedicated to receiving payments so this topic would never be an issue.
Google Drive Backup and Sync
Last but not least, check out Backup and Sync by Google. It's a desktop program you can download for free. Once you get it, log in with your Google Drive account and select the folders that you want to have backed up automatically. Knock on wood, if your computer ever gets lost, stolen, or broken, you can stay confident that all your important work files and documents are saved in the cloud. The backup process happens in real-time when you are connect to the Internet. Anything saved in your selecte folders will be uploaded to Google Drive automatically.
Takeaway
Working as a freelancer can be challenging, especially since you would need to rely on your own resources. Thankfully, there are free and available online tools that you can utilize to make your work experience much easier. We appreciate you reading 'til the end and good luck with all your freelance endeavors!