What to Look for When Buying Office Space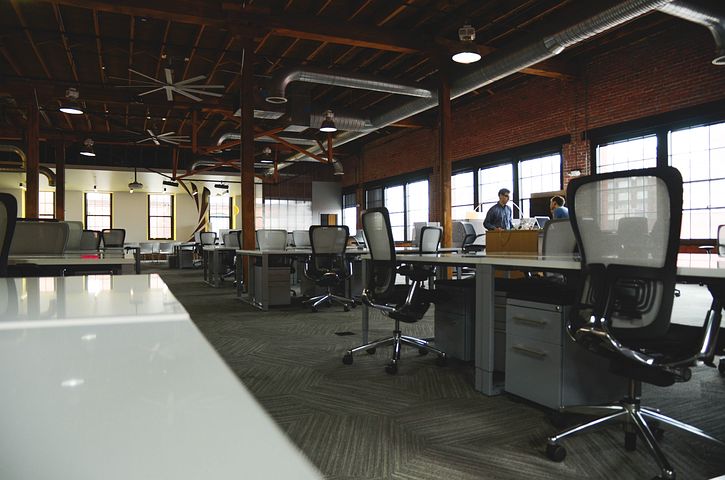 Rule number one when purchasing a building for professional use is not to treat it as though you were buying your dream house. When you purchase a property, you put your heart into it. A small detail, such as an unattractive doorknob, can ruin a deal.
However, buying a building for professional use requires less emotion and more common sensibility.
When purchasing commercial realty, there are several key factors to consider:
You need to know which type of investment makes sense for your situation.

You need to understand the pros and cons of each option.

You need to be able to evaluate the financials of each potential deal.

You must be willing to invest the time and effort necessary to get the best deal.
Consider Your Company's Growth
Your business will grow over time. It's important to consider what growth you want to see in the next five to 10 years. Will you add new locations? Expand your services? Grow your team? All of these things will impact the size of your current space.
How big do you want your space to be? In general, larger areas cost more money than smaller ones. But if you plan on proliferating, you'll probably have a bigger space.
How long do you expect to stay at this location? First, you shouldn't buy ample space if you plan to stay here for only one year. However, if you plan to stay here longer, you'll likely need a larger area.
Will you ever need to relocate? If so, you'll need to consider the costs associated with moving.
Will you need additional space in the future? For example, if you're planning on adding an employee soon, you'll need to find a way to fit him into your existing space.
Buying commercial office space may not be suitable for every type of business, but if you're in a stable market and have an established company (such as a dental practice or insurance agency), then buying real estate might make a ton of financial and strategic sense.
Rent vs. Buy: If you're a start-up in a fast-paced field, leasing instead of purchasing. You may have ten people now, but how many would you have in three years when you need to expand? 
So only tie yourself down to a building that will be able to accommodate your needs (or your staff) in a few years.
Location is Key
Choosing whether to purchase or lease property includes deciding between buying versus renting and selecting a prime spot for your business. These factors may include brand awareness, increased foot traffic, and access to talent.
Before deciding where to set up shop, ask yourself some of these questions:
Does the commuting distance for most of my employees seem reasonable? This means including the time it takes them from their parked car to the building.

Where is the best place to locate your business? Find out where most of your customers live and go there instead.

Is the building close to other businesses? If so, you might benefit from having some shared workspace.

If your employees often must travel for business, does the location of your offices affect how much time they spend commuting?

Do they drive, take public transportation, or walk? How far do they have to go?

Is parking easy? Does the commute require them to pass through traffic lights or stop signs?

Are there any tolls involved?

What about gas prices?
These questions can help determine whether your company should move to another area.
Do they have enough convenient parking spaces for their guests? If not, you need to improve the quality of the guest experience.
Does the quality of the building communicate my firm's success?
It would help if you had a building that radiates your organization's hard work, unique culture, and values. 
The Building Needs To Fit The Business
.
The building should reflect the personality of your company. It should be clean, well-maintained, and attractive.
Are there any particular features that make the building attractive? For example, are there conference rooms, kitchens, or fitness centers? Of course, it should also be secure.
Your office space should be located near other businesses that complement yours. For example, if you sell health insurance, buy something other than a building next door to a hospital.
A good rule of thumb is to find a building with similar tenants.
Can You Afford It?
When looking at potential properties, you'll need to evaluate the financial aspects of owning versus leasing.
How much money will you save by renting versus buying?

How much money will you pay for rent each month?

How much money would you need to put down as a deposit?

How much will you need to borrow?

How much will it cost to maintain?

How much will insurance costs be?

How much will taxes be?

How much maintenance will you have to perform?

How much will utilities cost?
 Get professional help for your office search
We recommend getting professional help while searching for a suitable office space. An agent is trained to understand the nuances of commercial property ownership. They know which buildings are worth investing in and which ones aren't.
They also know how to negotiate the best possible deal for you. When you hire a real estate agent, you can access a vast network of professionals. This means that you'll have access to many different types of experts.
For example, you can use a realtor to determine whether a building has parking available. Or you'd like to learn about the history of the neighborhood. A realtor can provide information about local crime rates, school districts, and other relevant details.
A realtor can also help you determine whether a building is ideal for your needs. For example, you may want little traffic coming through the front door. Or you prefer a quiet environment where you can focus without distractions.
A realtor knows exactly what questions to ask to find out everything you need to know before making a decision.
You can also search online for commercial office spaces using marketplaces. There are many out there that can offer you detailed information about a property and the brokers and agents. 
All Things Considered
There are many things to keep in mind when purchasing your office space, and each dollar spent on the property should be evaluated thoroughly. It would be in your best interest to check with an attorney or real estate broker to determine which closing costs are customary for a buyer to pay and which are not. In addition, hire a professional building inspector to compile a thorough report on the building's condition.
The physical aspect of the building and its possibilities for renovations or additions should also be considered. The growth of your business (as mentioned above) is essential, so you should purchase property that can handle renovations to accommodate more employees.
The most important part of purchasing office space is to consider all aspects of the process: location, price, and the physical condition of the area. Planning for growth and a prime location is a guaranteed way to work from the best space possible. Of course, what goes on inside the room is essential, but the area is just as vital to your company's success.