Calgary: Rising as a Distribution Hub and Logistics Center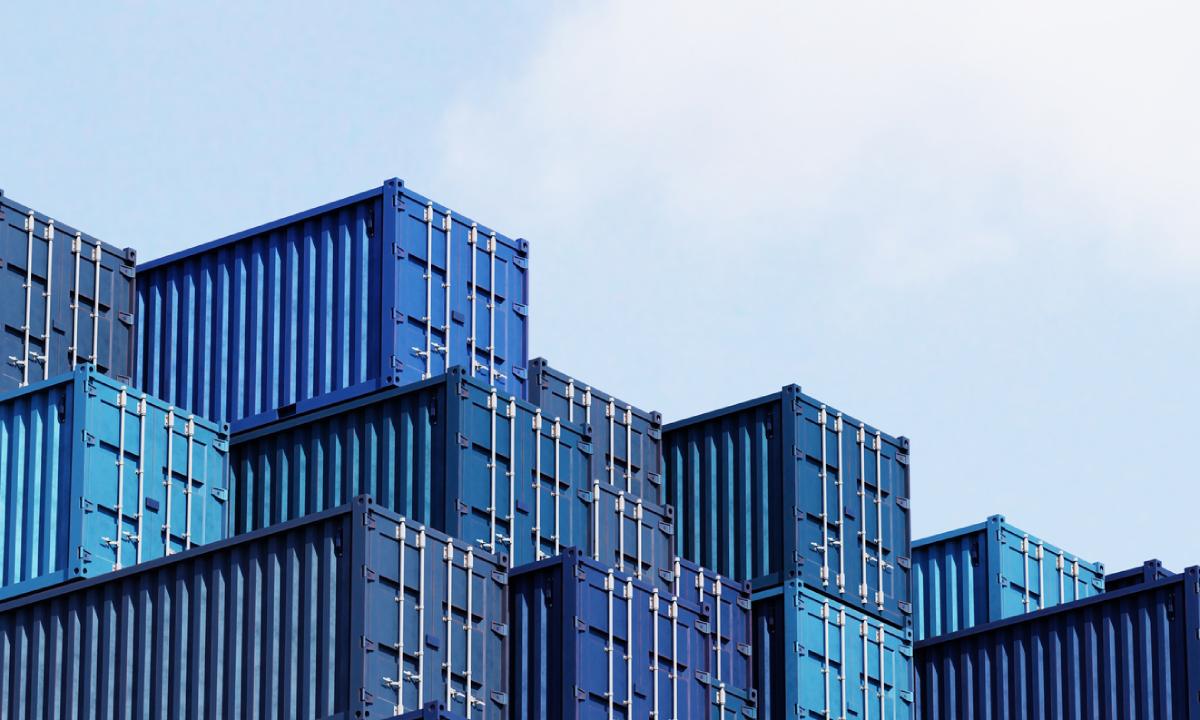 Access to Markets and Strategic Locations
Calgary in Alberta, Canada, has emerged as a prominent distribution hub and fulfillment center, surpassing other inland Western Canadian cities in terms of transportation and logistics industry strength. One of the key factors contributing to this development is Calgary's position as a leading inland port in a rapidly growing city. With a fast-growing population within the past decade, Calgary's competitive tax structure, strategic location, higher-than-average retail sales, and enviable lifestyle have all played a role in attracting businesses and fueling economic and population growth.
Regional Distribution Center
Thanks to its strategic location, Calgary has become a regional distribution center. Previously, goods shipped from Canada's major west coast ports at Vancouver and Prince Rupert to the Toronto market for distribution in Western Canada . However, with improved rail and truck infrastructure, shipping containers are now directly off-loaded for regional distribution at Calgary's expanding intermodal rail yards and truck terminals. This shift has enhanced the efficiency of supply chains and reduced transit times for goods destined for Western Canada.
Availability of Industrial Land and State-of-the-Art Warehousing
To meet the demands of a rapidly expanding distribution network, Calgary has prioritized the development of industrial land and state-of-the-art warehousing facilities. The city boasts an unrivaled availability of industrial land in close proximity to both the Calgary International Airport and major transportation routes. New developments are strategically located at the crossroads of the Trans-Canada Highway and the CANAMEX Corridor, offering increased economic benefits and improved access to all quadrants of the region.
Public Infrastructure Investments and Calgary International Airport Expansion
Calgary's growth as a distribution hub is not solely due to its location. The city has demonstrated a unique blend of entrepreneurialism, private sector profit, and public infrastructure investments by municipal, provincial, and federal governments. The Calgary International Airport (YYC), one of Canada's largest and busiest airports, is undergoing an expansion project that includes the construction of a new 14,000-foot runway, growth-oriented passenger and air cargo facilities, and expanded on-site capacity for industrial warehousing, specialized cargo, and hangar structures. These developments will significantly enhance the airport's capabilities and further support Calgary's distribution and logistics sector.
Success Stories: Canadian Pacific Railway and WestJet Airlines
Calgary has also been home to notable transportation giants with international headquarters, contributing to its status as a thriving distribution hub. Canadian Pacific Railway, a railway company that played a crucial role in the development of ship-to-shore freight containerization, offers coast-to-coast service in Canada and extensive rail connections in the United States. With an aggressive growth program and an expanded Dufferin intermodal facility in Calgary, Canadian Pacific Rail is set to serve a growing number of international logistics companies and distribution facilities. Furthermore, Calgary-based WestJet Airlines, an international carrier established by local entrepreneurs, continues to be headquartered in the city and operates a fleet of 99 Boeing 737 aircraft.
Calgary: A Prime Distribution Hub and Logistics Center
Access to Markets and Strategic Locations
Calgary's strategic location and access to markets make it an ideal distribution hub and logistics center. Situated in the heart of Western Canada, the city serves as a gateway to the region, connecting businesses with both domestic and international markets. Its proximity to major transportation corridors, including the Trans-Canada Highway and the CANAMEX Corridor, enables efficient movement of goods across North America.
Availability of Serviced Land and Logistics Parks
Calgary offers a wealth of serviced land and logistics parks, providing businesses with ample space to establish their distribution operations. The city's commitment to infrastructure development is evident in the construction of over two million square feet of high-quality warehousing. These facilities, strategically located near the Calgary International Airport and major transportation routes, ensure seamless connectivity and streamlined logistics operations.
The Perfect Blend for Growth and Success
Calgary's rise as a global transportation hub and Western Canada's undisputed distribution and fulfilment center and inland port can be attributed to its superior access to markets, availability of serviced land, extensive warehousing and logistics parks, cost-effective business environments, and a highly skilled labour force. These factors, combined with the city's unprecedented regional growth and its ability to anticipate and meet future market needs, have positioned Calgary as an ideal destination for businesses seeking efficient warehousing, logistic services, order fulfillment, shipping, and receiving solutions. As Calgary continues to strengthen its transportation and logistics infrastructure, it offers an advantageous location for companies looking to optimize their supply chain operations and expand their reach in Western Canada and beyond.