Different M.Tech specialisations that are trending in market now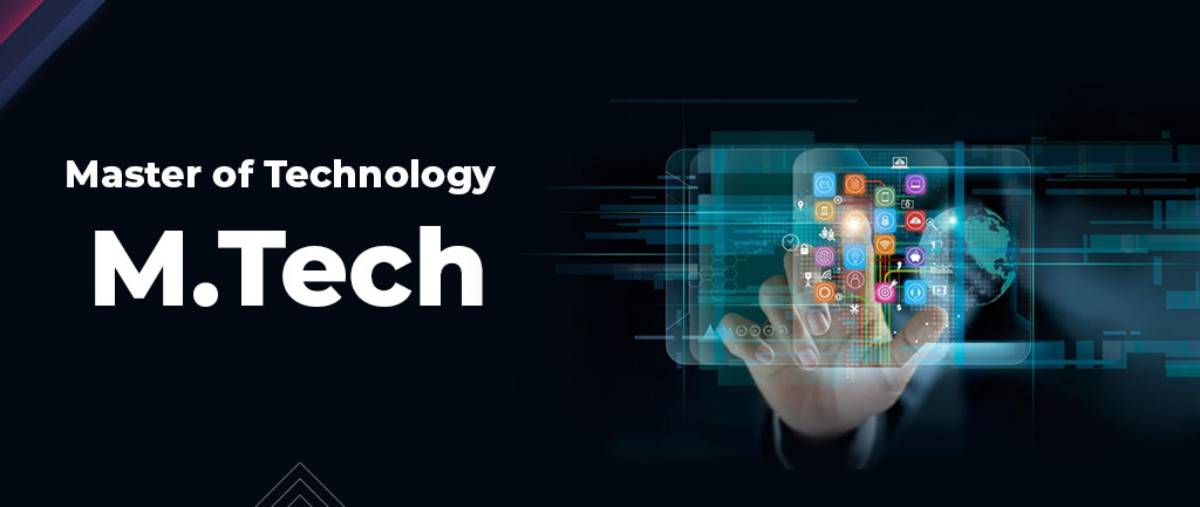 Master of Engineering is popularly known as M.Tech, a two-year post-graduate degree programme carefully divided into four semesters of coursework. The master's degree in engineering offers a range of specialisations that help students gain industry-specific knowledge. An M.Tech programme is typically pursued after a B.Tech course; thus, the students get the opportunity to gain advanced knowledge to lead a specific future in engineering. M.Tech courses allow the students to explore existing and upcoming technologies to become well-versed in dealing with the latest tools and technologies in engineering.
There are an array of specialisations offered in an M.Tech degree programme, and each discipline has its value, demand, and future. In this blog boost, we'll get familiar with different M.Tech specialisations currently trending in the market. Keep reading this article.
Here are some of the popular M.Tech courses with specialisations:
M.Tech Computer Science and Engineering(CSE)
An M.Tech in Computer Science and engineering empowers the students with the ability to understand the fundamental principles of science and technology. This branch of engineering offers some of the most popular specialisation to gain industry-specific knowledge. Some of the most popular disciplines offered under M.Tech in CSE are:
Cyber Security and Forensics
Artificial Intelligence
Image Processing
Data analytics
These are also the most in-demand divisions of any technology-centric industry and business.
M.Tech Petroleum Engineering
Petroleum Engineering primarily deals with the subsurface activities associated with the production of hydrocarbons. A master's degree in petroleum engineering aims at equipping the students with various aspects of maximising oil studying and fluid movement, modeling reservoirs, gas recoveries. An M.Tech in petroleum engineering offers three popular specialisations:
Drilling Engineering
Production Engineering
Reservoir Engineering
M.Tech Embedded System Design
This post-graduate degree programme aims to develop hardware and software tools for designing embedded applications. Typically it is a practice-based course that includes experimental learning, assignments, and projects. An M.Tech in embedded design systems is one of the most popular new-age specialisations.
M.Tech Chemical Engineering
An M.Tech degree course in Chemical Engineering is a two-year post-graduate course that focuses on developing theoretical and practical knowledge. Primarily the course aims at chemical process modeling and fluid mechanics. Not only this, the students get the opportunity to choose a specialisation. Some popular specialisations offered in M.Tech in Chemical Engineering are:
Process Design
Process Automation
M.Tech Computational Fluid Dynamic
The M.Tech in Computational Fluid Dynamic(CFD)  focuses on developing the fundamental principles of finite volume methods and finite element methods and solving problems involving fluid flow and their application in automobiles, aeronautical, and heat transfer.
This division of engineering offers some specialisation like:
Turbomachinery
Aerodynamics
Combustion
These are some of the M.Tech specialisations that are trending in the market. Being new-age specialisations, these disciplines of M.Tech are constantly witnessing growth and developments. If you are considering an M.Tech degree that can enhance your employability for better job roles, these are some M.Tech specialisations that you can consider.
Engineering colleges in Dehradun are famous for offering new-age specialisations by following the latest and updated curriculum. If you have a B.Tech degree in hand, you can consider opting for an M.Tech degree to advance in your field with highly advanced knowledge and skills. Opting for any of the specialisations mentioned above can ensure tremendous career growth. Enroll Now!
Also Read: How to Choose the Best Private Loans Option