Double Iron Consulting: Are Consultants Worth the Investment?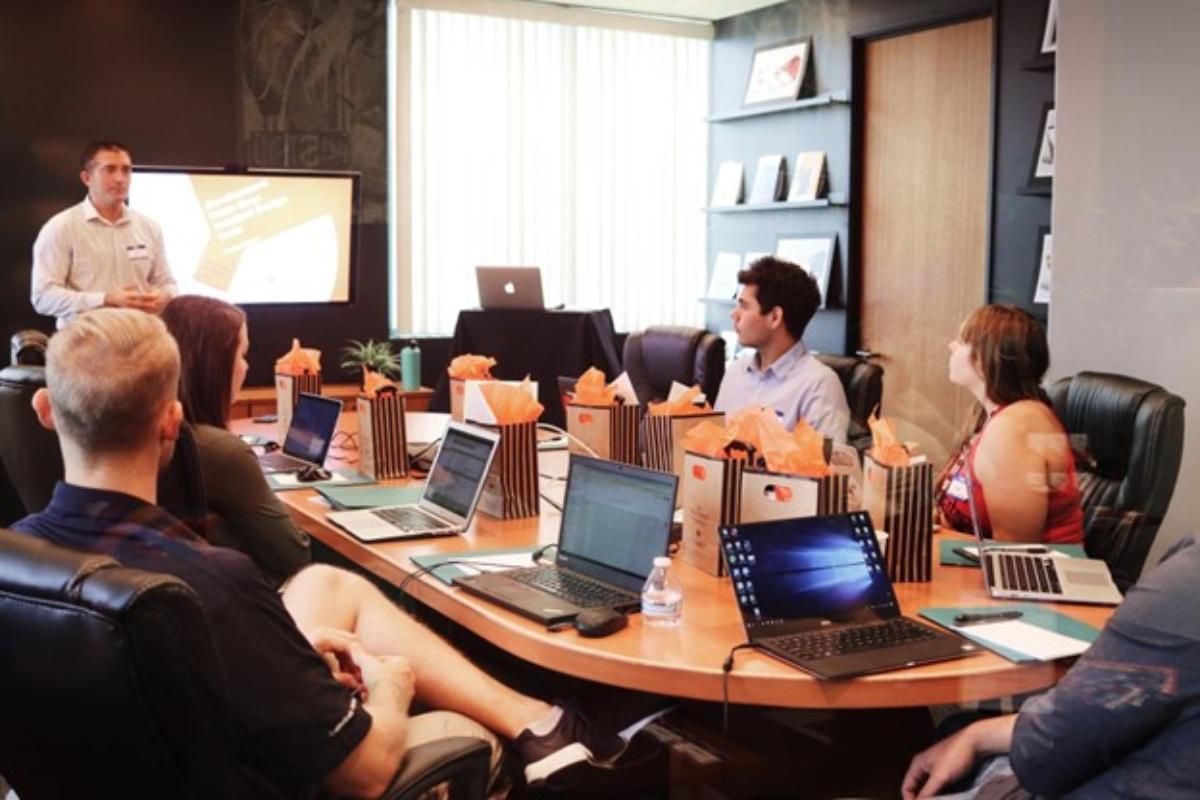 [Alt text: A picture of a team of business professionals listening to a business consultant like William Smith present on ways to improve their company.]
To take the next step as a business owner, a consultant might be the perfect option for help. Businesses have been using consultants for many years, and they can impact strategy, marketing, or anything an owner is struggling with.
The best consulting companies have credentials that sell themselves to some level. William Smith of Double Iron Consulting spent years working for his family's business, which gave him real-world knowledge on growing a business.
How can business owners find a consultant that works for them? Having a specific idea and understanding of needs goes a long way.
Knowing The Different Types of Consultants
One of the first things a person should do to narrow down the consulting field is to figure out what type of consulting is necessary. Some businesses have specific problems, so they need a specific consultant.
There is such a thing as general business consulting, and that's for people struggling with day-to-day business operations. They can help with multiple issues and usually make the most sense for the typical business owner.
A true specialist might be the best bet when there is one issue. For consulting firms like Double Iron Consulting, Bill Smith knows about running the family company and wearing many different hats. He can relate to start-up issues or significant issues.
Make sure to discuss the most significant problems during the first meeting with a consultant. The more upfront a business owner is with a consultant, the faster the consultant can help find solutions.
How Long Does A Business Owner Need a Consultant?
Some business owners are fine working with a consultant for a small project and then moving on themselves. Others want to have a consultant to turn to for an extended period of time. The consultant becomes a branch of the business in offering advice and expertise through every stage of business growth.
Bill Smith of Double Iron Consulting will work with clients based on their needs. The rising popularity of virtual consulting makes it much easier to stay in touch and receive updates as they happen. He can provide updates in a quick meeting over the phone or via video chat.
Build and Trust a Personal Network
The first place a person should start when searching for a business consultant is their existing network. Even first-time business owners have a few people in their network whom they can utilize for help.
For starters, there will be a candid review of consulting services from someone a business owner knows. They want to be as helpful as possible to their business friends. Using a network also can open up opportunities to connect with someone who might not focus on professional business consulting. However, they can serve that role since they know the business owner.
Finding an active and recent CEO, like Bill Smith, can be more valuable than someone who hasn't been involved in the workforce for several years.
This is not to say that business consulting marketplaces aren't filled with quality options. There have been many success stories of business owners researching and finding a consultant that works for them without any previous connection. However, looking to your network is a great place to start.
Consulting Firms vs. Individual Consultants
[Alt text: A picture of a person working on their laptop that is resting on a desk with other business tools like a tablet, paper, and pen.]
Consulting comes in several different packages. There are major business consulting firms that work on major projects and demand a lot of time and money. A small business owner won't likely look for these services as larger firms typically cost more.
Smaller businesses may look to a boutique firm or an individual working for themselves. William Smith is developing Double Iron Consulting to be there for those businesses.
While he makes the decisions with Double Iron Consulting, he also does the majority of client work as well. William Smith focuses on the business and the people within it, taking a very personal approach to consulting compared to large firms.
Is Double Iron Consulting Worth the Investment?
Intelligent business owners constantly pay attention to what can and can't be purchased with budget restraints. Having reasonable control over finances is excellent, but making calculated investments to help the business succeed in the future is worth the pay.
There's a lot of problem-solving with consulting, and a business might need a few minor tweaks to find outstanding success. To help businesses understand how they can improve processes and grow exponentially, hiring a consultant like Bill Smith of Double Iron Consulting is worth it.