How do I start Learning Human Resource Management?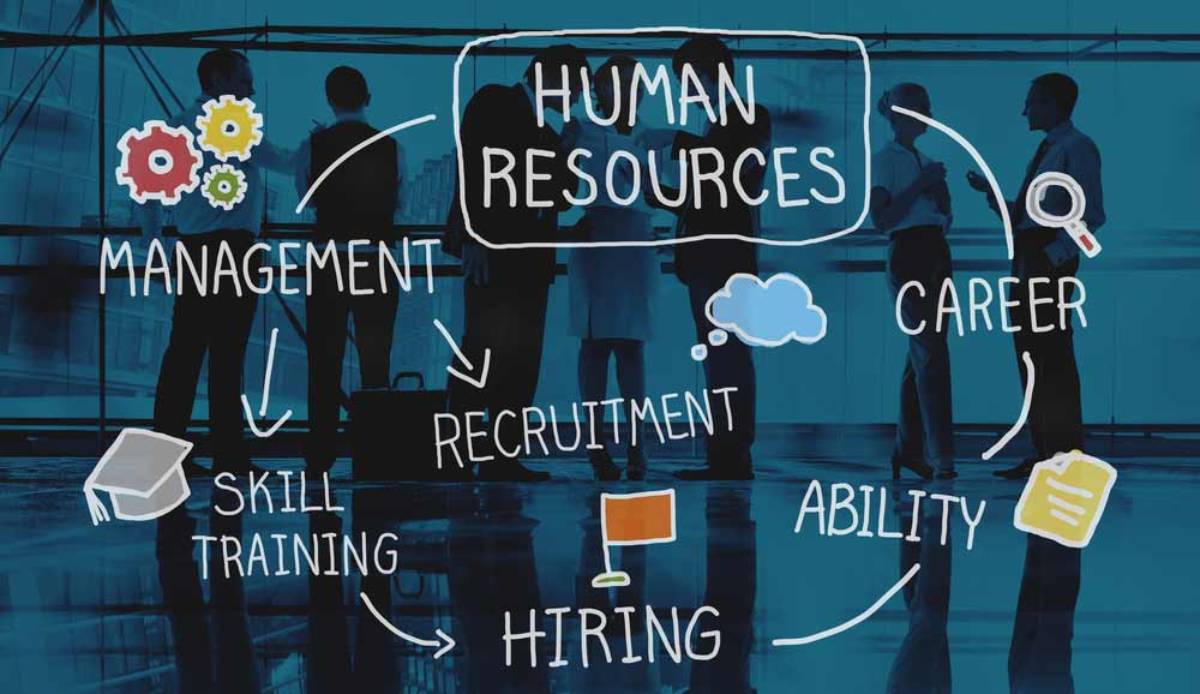 Hiring the right workforce is key to any organization. It does not just increase the company's productivity but also contributes towards forming a team of like-minded people. Employers look for the right skill set in candidates to hire for their firms.
Going by the basic definition of human resource management means managing people to enhance the organization's performance. A key factor here is engagement. Engaged employees have a proven record of being more productive, making customers happy, and delivering high-quality work.
The easiest way to learn human resource management is to enrol in an MBA online course or select the best business school in India. They provide a comprehensive curriculum, world-class facility and dedicated career assistance. Most colleges in India comprise placement cells that help candidates secure a job immediately after completing their course.
In today's competitive world, holding a Human Resource Management Certification helps in personal, intellectual, and professional evolution. This leadership trainingprepares individuals to stay updated and enhance their human resource management skills. It also allows employees to remain a vital resource for their company and cater to their demands efficiently. Growth in career, skills enhancement, marketability expansion and better earnings are key benefits of undertaking human resource management classes online.
What is Human Resource Management?
Human Resource Management (HRM), the management of work and people towards desired ends, is a key activity in any organization or firm in which human beings are employed.
The increasing importance of people to organizational success corresponds with the rise of Strategic Human Resource Management (SHRM) as a field of study worldwide. Research on SHRM issues has grown exponentially over the past ten years. In an organization, people make up a company's workforce. Irrespective of their employment structure and relationship with the organization, such as part-time, full-time or contractual, on-call worker, temporary worker, etc., they are considered human resources for that firm.
Key Skills to be a Human Resource Manager
As a Human Resource specialist or manager or even business owner, the following aspects are crucial towards performing the job duties well –
Selection and Recruitment: It is the key responsibility of the human resource managers to select the right candidates for the company. The candidate's skill set must match accurately with the job description. Moreover, the recruitment process that includes group discussion round, interview etc. must be conducted smoothly to finalize the right candidates for the organization. Sometimes, when multiple candidates may have applied for the same role, HR may deploy certain preselection tools. These tools help to separate the wheat from the chaff when it comes to suitable candidates. Those candidates who manage to clear the next round due to an in-depth assessment are hired by the organization.
Performance Management: This is the next big task for an HR manager. This ensures that the hired employees are performing their responsibilities well and being productive for the organization. Some ways of conducting this are one-on-one performance reviews, peer reviews, informal feedback etc.
Succession Planning: This is a scenario where key hires quit an organization. Succession planning is simply being ready with a replacement.
Learning and Development: Upskilling the team is an important step that is helpful to the organization in the longer run. It also makes employees feel important to the organization, provided they invest in learning, developing, and retaining their workforce.
Human Resources Information Systems: This is nothing but an application tracking system to keep track of the hires and applicants. Even for performance management, an individual's goals are a must, and ratings are managed in the Learning Management System.
HR data and analytics: This is to make the system data-driven by creating matrix and HR KPI's to keep transparency within the organisation and maintain records.
Compensation and Benefits: This component entails making the right offer for attracting the best talent. HR must monitor pay increases and set standards of merit.
Human Resource Management Certificate
An MBA HR online teaches the key principles, practices, and human resource management policies. The specialization will be valuable for managers and entrepreneurs taking on these responsibilities and anyone else interested in the fundamental principles of human resource management. The certification is helpful for business owners as well.
Upon completing the specialization, learners will understand what works in the workplace, including a toolkit of best practices for hiring, managing, and rewarding employees.
Topic
What do you learn?
Skills
1.     Human Resource Management

2.     Project Management

●       Understanding opportunity tactics to dealing with human assets and appreciating the variety of things that inspire workers

●       Applying first-class practices for hiring and worthwhile employees and for dealing with worker performance.

●       Performing work without committing any errors or mistakes.

●       Performance Management

●       Interviewing

●       Onboarding

●       HR Strategy

●       Recruiting

●       Incentive

●       Performance Appraisal

●       People Management

●       Organizational Culture

●       Resource Management
The course curriculum covers the following topics:
Financial Reporting and Analysis
Business Leadership
Managerial Communication
Data for Decision Making
Managerial Accounting
Managerial Economics
Advanced Excel and Modelling
Marketing Strategy and Planning
Executing Marketing Plans
Managing People
Macroeconomics
Data, Technology and Analytics for Business
Corporate Finance
Operation Management
Project Management
Marketing Research
Strategic Management and Competition
Entrepreneurial Finance
Strategic Leadership
FinTech
Data Visualization and Business Intelligence
Current Scenario in India
The recent trends have seen prioritizing a diverse workforce, establishing gender equality and pay parity, assuring safety at the workplace and providing mentorship. Recent times have witnessed the following innovations within the Human Resource Department of organizations:
AI has become a standard tool for recruiters.
Growing use of data analytics.
Blocklisting of CV fraudsters and emphasis on background checks.
Emphasis to create a healthy working culture by adding value to HR roles.
Marketing and Branding has become a crucial part of the HR function.
Even though there has been a decline in jobs in India during the pandemic, human resource teams in India have not seen a drastic change as a consequence of the pandemic.
Also Read: What is a public affairs specialist? Here's what you need to know
Conclusion
With the introduction of work from home, engaging employees has become an important part of the HR Department. With an un-lockdown taking place in different countries and people starting to work as per the new guidelines, management changes are crucial to face the current situation successfully. As a consequence of the global pandemic, companies have adopted new practices such as working from home, conducting meetings online, etc. That has led the human resource management teams to implement changes to their policies. A management certification course in HR helps bring the desired modifications and bind the enterprise for survival and set off growth. The older stringent rules are actually reframed to offer personnel the convenience and versatility to permit them to adapt to the situation. Hence, those 360 stages alternate of the spectrum have become disturbing for all tiers' personnel and, in particular, for the HR to spearhead all cultural modifications. To adopt the right practices, securing a degree in HRM is extremely helpful for individuals exploring a career in Human Resource Management.