How To Register An Enterprise In Singapore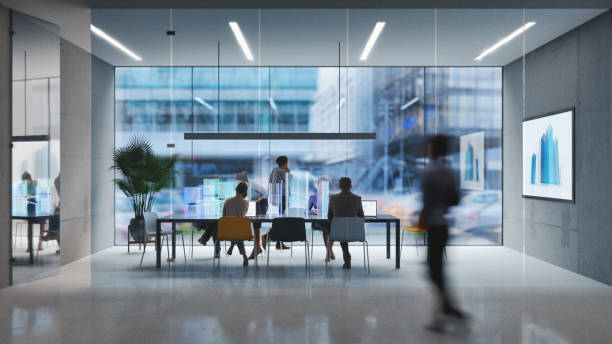 Introduction
Singapore has always been a hub for businessmen to try out their luck. It is no wonder that it comes second in the world when it comes to business ease. So, if you are planning to start a business in Singapore, you will need to register first.
How? Where? When?
In this excerpt below, we will be giving you the full guide on how to register an enterprise in Singapore to be a part of the most profitable countries in the world.
Registering Your Enterprise In Singapore
Whether you are an entrepreneur starting a business or your first destiny of expansion in Singapore, you should register your business properly. It starts with the company name.
1. The Company Name You Will Register
When globalization first commenced, a few things came into play. However, many were hesitant about buying products from these companies as there was a lack of relatability.
So, glocalization helped companies to understand every ethnicity and bring up their businesses in that fashion. The same rule applies when you are choosing a company name for your business in Singapore.
– Start with picking a name that will allure the local residents of Singapore towards your business.
– Once you have picked the company, it is time to register your company name. You have submitted the decided name to ACRA for approval.
– This process will not take too much time. Within 24 hours, you will have the company name to yourself if approved. First, however, you have to get the business registered within 60 days, after which you will lose the propriety of the name.
Here is how you can ensure your company name gets approved by ACRA.
●      The name respects the ethnicity and culture of the country.
●      Something which is not NSFW and does not possess any vulgarity.
●      Is not reserved by any other company.
●      It is not identical to any other registered company in the country.
 2. Registering Requirements
Once your company name is approved, it is time to begin registering the company. Here are the major registry requirements which you shouldn't miss out on.
– Capital in Singapore dollars. You have at least 1 Singapore dollar as your asset to start a business in the country. You can later expand this capital.
– A director or agent to direct the business must be a resident of Singapore. A director has to be a person, and it cannot be a company.
– At least one shareholder of the company. A shareholder can be an individual or a company you are partnering with. The highest number of shareholders you can have are 50.
– Someone has to ensure that you comply with the business regulatory body of Singapore. This has to be a secretary who is residing in Singapore and preferably has citizenship.
– Finally, you will need a registered address in Singapore. A land or property you have bought or rented to set up your business.
Now, you are ready to register!
3. The Right Business
Before registering your company, you must submit the right business structure. Once the business structure is approved, you will be all set for registration.
Choosing the right business structure is important if you wish your business idea to be lucrative and gain much profit. Once you have the above-mentioned documents, all you will need is $315, which is the government fee to register a business.
Here are some of the common business structures you register as, depending on your business's size and product/service.
Sole Properierity Business
The legal entity and your business are not separate. You are the sole owner of your business, and all liability and profit/loss go to your name.
Subsidiary Company
A company that has its own legal rights and is not connected to any of its parent companies.
Representative Office
This is more so a surveying body than a business. They are set for only three years and cannot make any profit or loss through this enterprise.
Limited Liability Company
With this business setup, you can form an entity but do not share legal identities.
To complete the registration, you can either get an employment pass and relocate to Singapore or choose a nominee director to get it done.