Simple Ways to Add Watermark to PDF File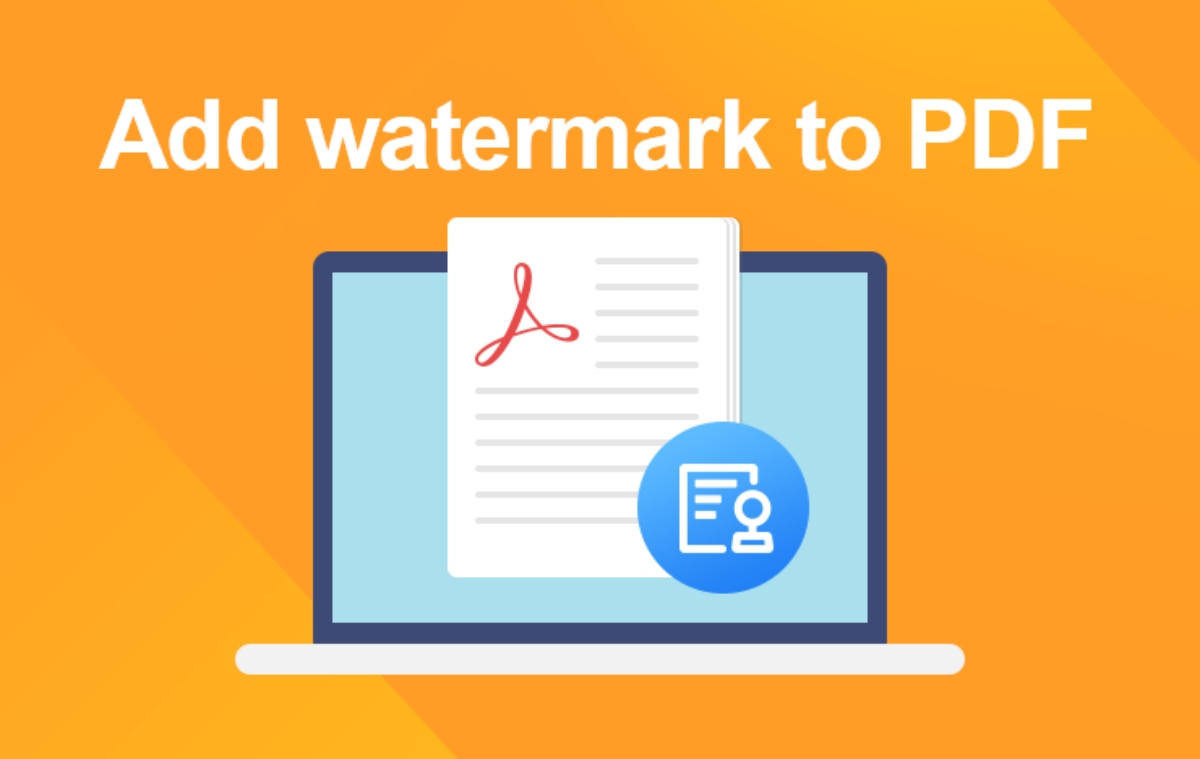 Watermark to PDF File: Today's advancement of technology has helped many people to work easier. The upgrade gives students, teachers, and company workers many advantages, but it also offers disadvantages. In this modern era, one's works can be quickly taken and plagiarized in easy ways. The hard work and effort they put into their work can easily be wasted and claimed or stolen by other people. This article will tackle avoiding this situation and why a watermark is essential, so stay tuned and keep reading.
Watermarks can be identified as a signature, logo, and stamp. It carries the creator's ownership of the file or photos you have been reading or viewing. It is a process better to protect your work in any copyright and marketing tactics.
Steps on how to insert a watermark in a PDF file
GogoPDF has a tool that can help users to add watermark to PDF in simple ways.
1. Select the PDF file from your phone or computer. The PDF file can also be dragged and dropped into the conversion box.
2. Grab the image or type the text that you will use as your watermark. The watermark position will be based on where you prefer it to be. After choosing the place, click the Add watermark button.
3. Third, the watermarking process might take a few minutes, so you need to wait until the process is completed.
4. Last, download the file to your device, or you can also email your watermarked PDF file. It is also possible to share your watermarked PDF on all your social media accounts.
Some of the GogoPDF Add watermarks to PDF tool's key features are stated below, which helps it stand out.
It is a tool online that can be used on all major operating systems and is compatible with all web browsers. It supports all gadgets, and you can add text or image watermark to PDF with no software installation.
With its speedy process, it will only take a few minutes to watermark your PDF file. Choosing your text or image for your watermark and picking the proper position for it will not take a while. Once you are done with this, GogoPDF will apply the changes in a short period.
The tool also lets you personalize your watermark. You can type the exact text of your watermark and customize the fonts, colors, and sizes. An image watermark is possible too. You just need to get it on your computer or phone and place it in the PDF file.
GogoPDF honors your privacy and ensures your data remains private. Uploaded files are automatically deleted after an hour.
Reasons watermark is important
Security and Protection
Watermark gives security and protection to a document. It protects the confidential information written by the creator that discourages readers from acting illegally. Watermark also prevents readers from providing changes to the copy that they do not own. In this way, the reader will readily recognize that the work cannot be altered because it is protected.
Watermark helps the creator to avoid the situation wherein other people try to misuse and copy its work in the file. In this way, it prevents unauthorized readers from copying the creator's property. Creator's permission is always necessary. Watermark is essential because it prevents others from stealing, counterfeiting, and illegally using creators' work.
Organized Files
Watermark serves as a label to your document to avoid the mishandled situations and keeping your work organized all the time. Your draft and final documents can easily identify.
The Originality of the Document
With the help of a watermark, it can be easily classified if the information written in the document is duplicate or original.
Also Read: The Incredible Rotate PDF Tool of PDFBear
Best watermark for your purpose 
Videos and Photos
When doing a watermark for your videos and photos, you have to make sure that the sizes and fonts are not small and it occupies the entire screen with a semi-transparent appearance. This will prevent other people from cropping your watermark and stealing your work.
In terms of your digital work, such as art and captured pictures, it is best to put the watermark where it is hard to be edited out, and also the watermark must blend to the captured photos or art.
The watermark you created can be placed in front or below the file, videos, and photos. The fonts, sizes, position, and color of the watermark depend on the creator's requirement, and they can customize it according to their liking. And also you can watch movies on azm to .
Conclusion
In this modern era, we need to make sure that our works protect. As nowadays, our original creations can be easily claimed and stolen by others. And by using a watermark, we can prevent this from happening, as it protects our content. This protection is possible by using the right tool.
Let's protect our property and use the Add watermark to PDF now! It is accessible and very convenient to use.